Ever since she was a young girl, Morgan has loved photography. Starting off at the young age of 7, she was capturing the animals and nature around her. Her surroundings bringing her an inner peace. Getting her first point and shoot in 2008 and deciding she wanted to focus on nature photography brought her to winning many awards through high school. These events lead to her finding a new interest in portrait photography. Which soon became known as Red Blanket Photography in 2011. Even after high school Morgan continued to spread her wings and take in as much knowledge as she could. She studied art and business during college and has continued learning since with seminars and classes. Her regret during these times was not accepting the prestige summer program. A lack of confidence we can all understand, but thankfully she has not let her stop her from living her dream.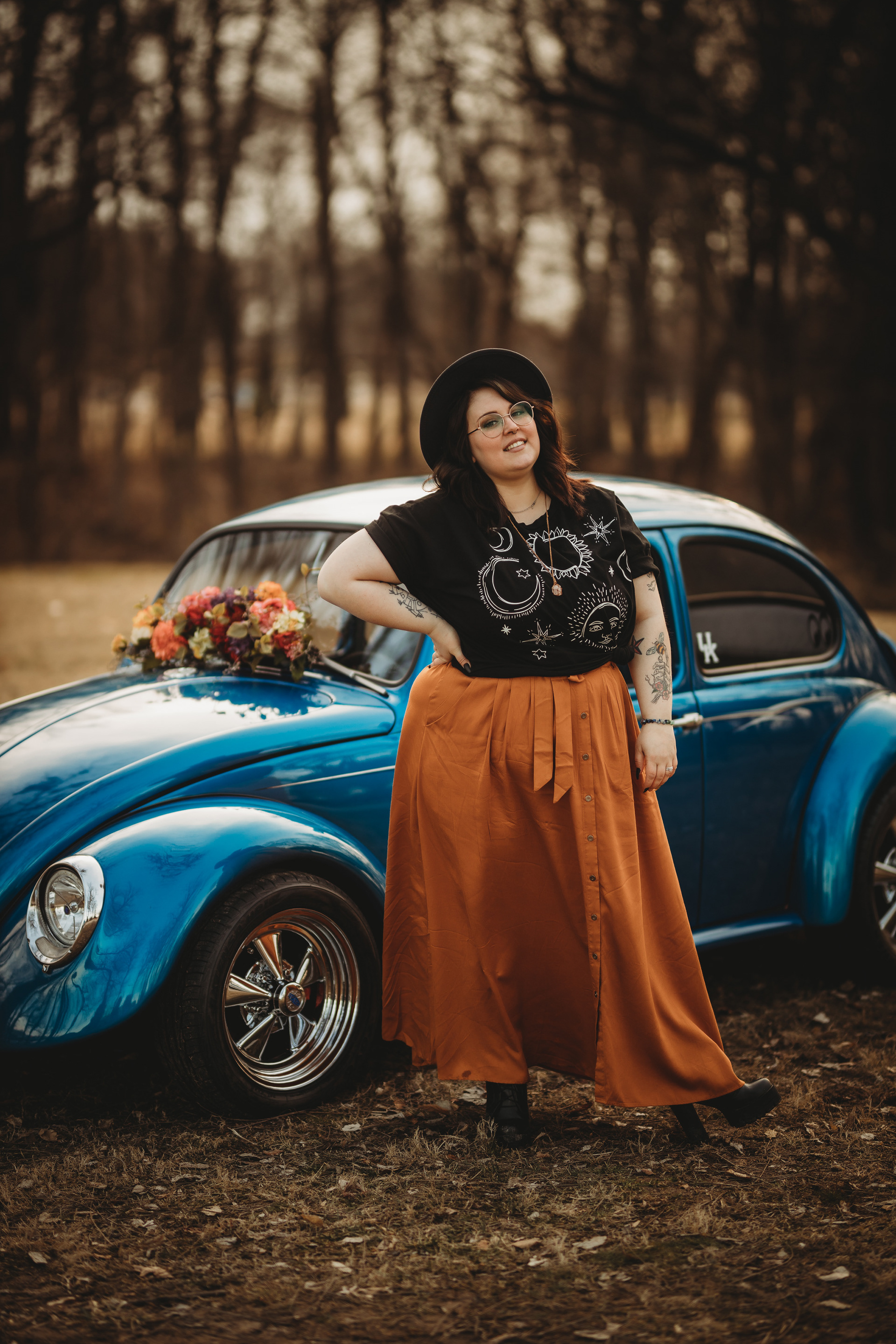 Headshot/Branding Image: Simply Savvy Photography 2021
With continued evolution and an increase in ability Morgan Elizabeth has been witnessing the world with her own eyes and her lens now for over two decades. Not only saving these moments in time but sharing them as well. With a luminous sagacity, true to her name, The Radiant Raven has been knocking our socks off with her abilities with a camera. With an unheard-of accuracy, she captures all life in its' truest form. Word has it she shines even brighter around the Halloween season. Her burgeoning skills include but are not bound to, standard portraiture, boudoir, maternity and family photo shoots. Morgan's unbridled passion for music also leads her to the front of the stage. Traveling to cities of large capacity, she has photographed many bands including I Prevail, Underoath, and most recently Coheed and Cambria. Published for the first time in 2021 in PRAZE Magazine and not long after in July of 2022 she was published again in Shutter up Magazine. Wherever her travels bring her, Morgan's brilliance with a camera is there with her, almost an extension of herself, d

estined to be there for a time that is never ending. 
 Biographer- Cassie Seiler